Africa AHEAD Association for Research & Training
In 2010, the Founders of Africa AHEAD – Zimbabwe, also started a small consultancy in Cape Town, South Africa as a sister organisation for support to other NGOs in Training, Research, Evaluation and Advocacy for the Community Health Club Approach, sometimes referred to as A.H.E.A.D.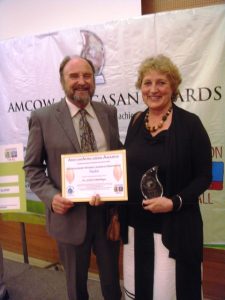 Africa AHEAD Association is headed by Dr Juliet Waterkeyn, Director of Research & Training  and Anthony Waterkeyn Director for Evaluation and Advocacy . 
They are assisted when ever required by other consultants with whom they have worked over the years thus providing a wide range of expertise. 
For more information about our team please click here for the  detailed Curriculum Vitae. 
Rotary International
Transform International in Malawi
Healthy Lives in Malawi
Samaritan's Purse in South Sudan
Global Health Initiative in Kenya