CO-FOUNDER / CHAIRPERSON
Dr. Juliet Waterkeyn is the Co-founder of Zimbabwe AHEAD (1999) as well as sister organisations Africa AHEAD in South Africa (2005). She was the originator of the CHC methodology and  completed her PhD and published on 'Cost effectiveness of CHCs'. She received an AMCOW Award in 2010 for her services to sanitation in Africa through the CHC Approach. She continues to research the dynamics of hygiene behaviour change and develops trainng material on the subject.
…
---
CO-FOUNDER / Trustee
Anthony Waterkeyn is Co-founder of Zimbabwe AHEAD, Mvuramanzi Trust, and Africa AHEAD. He has a M.Eng Tropical Public Health Engineering from Leeds and one of the first personnel in WaterAid working  in Kenya and Zimbabwe for 11 years. He has done many evaluations of WASH programmes for DFID, CARE, and DANIDA, World Bank, African Development Bank, CoWater for the past 25 years. As WSP-World Bank Specialist Advisor between 2003 -2011, he  was behind the national WASH policy in Rwanda which  resulted in the Community Based Environmental Health Promotion Programme.
…
---
TRUSTEE: Representative from Government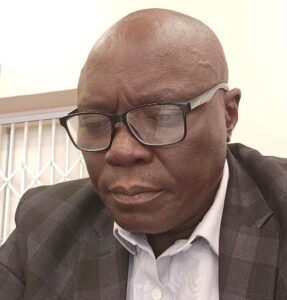 Victor Nyamandi was District Environmental Health Officer for Makoni at the time Community Health Clubs were being piloted in his district in the 1990's, with the help of his environmental health staff. As such he is deeply aware of the impact of the programme and has been of support to Africa AHEAD initiatives for many years.
…
---
TRUSTEE: NGO Environmental Representative
Claire Griffiths has been running an environmental consultancy for the last ten years, working  as an ecologist with rural communities in Zimbabwe, and as a limnologist,  doing environmental impact assessments for positioning of dams, river restoration, grey water  cleaning systems and inter-basement  water transfers in South Africa for Department of Water Affairs and has worked with the Freshwater Research Department at the University of Cape Town.
…..
---
Wilbert Mudukuti (BAcc Hons) replaces  Graham Cheater CA(Z) our Finance Advisor for many years on the Board,  whom he has worked with since 2014 when he graduated from University of Zimbabwe. He also holds a Post-graduate Certificate in the Theory of Accounting (CTA) from Institute of Chartered Accountants of  Zimbabwe (ICAZ) through Chartered Accountants Academy (CAA) and is GC Auditors and Accountants Manager.  Wilbert has also worked on various Non-Governmental organizations (NGOs) engagements such as Civnet, ZLHR, Trocaire, and Saywhat.  Currently he is also a board member at Concorp Construction (Private) Limited.