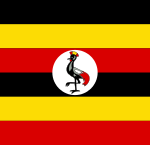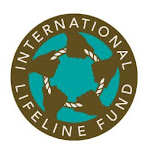 ---
UGANDA 
1st Period of operation: 2003 – 2004
Community Health Clubs: 116
Number of CHC members: 15,000
Number of Beneficiaries:  120,000
Main Partner: 
CARE International/ HIDO
Main Donor : Gates Foundation 
---
---
2nd Period of Operation:  2014
Community Health Clubs: 70
Number of members: 
Main Partner:
International Lifeline Fund
BACKGROUND
In 2003, Africa AHEAD provided training for 23 facilitators from HIDO, a local NGO and a PHAST Toolkit was developed specifically for the IDP Camps. Trainers were then posted into 15 Internally Displaced People's camps in Gulu District. This project highlights the power of the CHC Approach to create a strong demand for sanitation even crowded IDP camps, in an emergency within a short period of time.
 Later the same Trainer, Justin Otai was seconded to ILF and sucessfully introduced CHC into Apac District where they complimented a programme of borehole rehabilitation and a cookstove enterprise.
Dan Wolf, Founder and CEO of ILF (above) presents his experience of the CHC which were introduced by Africa AHEAD into his programme in Uganda. A tough New York Lawyer, not easily impressed he gives this following testimony to his field trip to Uganda…
(Minute 10.20) … So we started the (CHC) program and I got some pretty good reports from the field and just three months ago I went to Uganda and I did what what Anthony did: I didn't tell anybody where I was going I showed up at the last minute I didn't even tell my team where I was going because I didn't want to have any I didn't want the community to have any prior knowledge … it was truly amazing… I would say at each community approximately sixty or seventy people showed up … from a community of 100 households.
The session was mind-blowing to say the least. I mean I don't the way this stuff this is organized and the way the women who led the club communicated to the club but it was extremely, extremely effective. There were songs, there were claps, just to get things interesting.
There was a drama and everybody was fixated on the message and everybody was participating. I would say that fifty percent of the individuals who participated who were in at the club actually spoke. Everybody was fixated on what was happening and it was a single message that was being conveyed so you couldn't possibly miss the message and perhaps more than that … Something (about CHC ) that Juliet and Anthony had never really communicated to me is that this CHC becomes to beginning of civic society in these villages because there were no community organizations prior to the establishment of the CHC. So you could see the pride that people had. You could see the sense of ownership. It was practically palpable and this becomes a really excellent means of community empowerment…'