Name and highest qualification : Beauty Dzingarai
Designated role in Africa AHEAD: Project Officer
Date of joining Organisation: 2019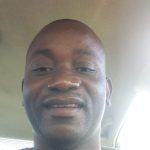 Summary of expertise:
Dzingirai Beauty is a Registered General nurse by profession with a wealth of experience in different organizations and settings, has worked for the Ministry of Health and Child Care for several years. He has also worked for several private health facilities which include Masvingo Medical Centre, Masvingo United FC, Setheo FC, Colin Saunders Hospital, Countryside Health Care, PSMI Masvingo and West End Hospital. He also participated in research projects with the University of Zimbabwe (SEAM) on PMTCT. He is a holder of a Diploma of a Diploma in Nursing, Certificate in rapid HIV testing, Certificate in Participatory Health and Hygiene practices, Bachelor of Environmental Sciences Honours Degree in Public Health and currently pursuing a Master's in Public Health.
He  worked for Medicines Sans Frontiers (MSF) Holland before joining  Africa AHEAD as a Project Officer in 2019 for  the emergency response and Cyclone Idai in Manicaland.