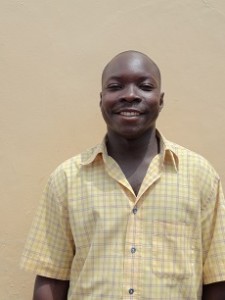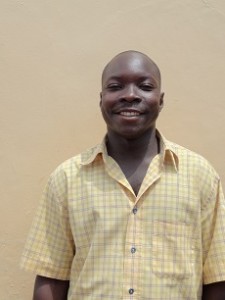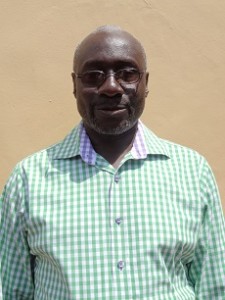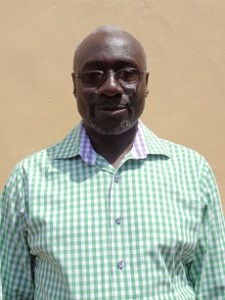 December 2013 – April 2015
International Life Fund (ILF) wanted to expand the impact of Sanitation and Hygiene promotion within the communities  in Apac District where it has a Water Supply programme drilling boreholdes in 200 villages. ILF selected  the Community Health Club (CHC) methodology because of its success record in northern Uganda in the past.
 Objectives: 
To create 75 CHCs
Be able to employ proper hygiene and sanitation practices
Provide a vehicle for the creation of social entrepreneurship activities
Time Frame:
Project started in October 2013, will be completed by March 2015.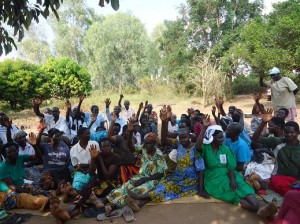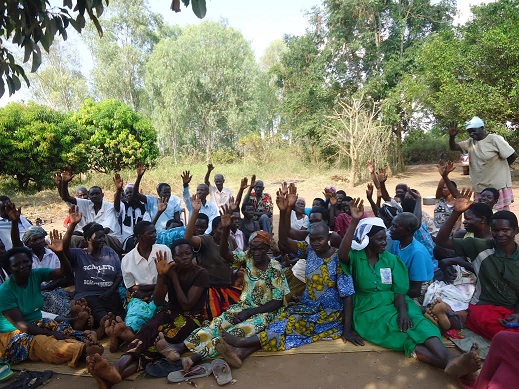 Mobilization was done at all levels before implementation, and resulted in a good working relationship within the project scope.
Training: In the first round 35 Community based facilitators (CBFs) were selected through community participation from 35 Villages in Apac District in 6 Sub counties. A five days CHC training was conducted by Justin Otai and Victor Kwame in Apac, which involved 35 CBFs, 6 Health Assistants, 6 ILF staff and key district officials presided over the opening and closure. Certificates were given to the participants with CHC training manuals. In October 2014 another 40 CBFs were trained making a total of 75 trainees in total
 Base Line Survey: One day orientation training on the inventory has been conducted for the enumerators who are the CBFs, in all the Sub counties.  The Survey  was done 5th—15th May. 2014
Community Health Clubs: Memberships cards were distributed.  35 CHCs formed in the first intake and the health sessions ran until November 2014. Membership varied from 50-100, averaged at 60. All CHC have active committees.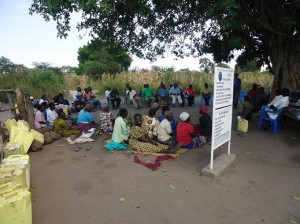 Coordination: AA has been able to have 4 coordination meetings with ILF and the district to streamline activities
Monitoring: Regular  visits have been conducted to the field by ILF and the Consultant to measure progress. The post intervention survey was conducted in March 2015 and results will be available within the next month.
The project will come to an end in April 2015, leaving ILF to continue with the process of expanding the activities of the CHCs.