READ LATEST NEWS FROM SIERRA LEONE –
Sierra Leone:
Care International: In 2001, the Directors of Africa AHEAD did an evaluation of CARE emergency projects in Sierra Leone in order to convert the emergency programmes that had been in place for over a decade in war-torn Sierra Leone, into a more sustainable development model now that the country was returning to peace. CARE was in the process of assisting the resettlement of new villages in Bo and Moyamba Districts but needed a sustainable model. The recommendation to go the CHC Route was accepted and in 2002, a workshop was held and facilitators were trained in the CHC Approach. The Zimbabwean PHAST Tool kit was used as a preliminary stage but has since been replaced with a home grown manual developed by CARE International specifically for local issues including a focus on human rights. This is the trainers manual to accompany a comprehenive Tool kit of illustrations for using the PHAST participatory approach.
50 health clubs were started in the two districts of Bo and Moyamba, in 25 villages. A rapid rural appraisal conducted a year later indicated a very steep raise in sanitation coverage, from almost no latrines in the newly reconstructed villages to nearly 100% safe sanitation, with over 57% having constructed latrines and the balance practicing cat sanitation (Zero open Defecation). This project demonstrated how CHCs can be appropriate in post conflict situations and also the power of the strategy in Moslem villages where the Imam is the lead protagonist. In the past few years the CHC Methodology has become widely used amongst local NGOs and international agencies, and the CHC approach is now a well established methodology in Sierra Leone.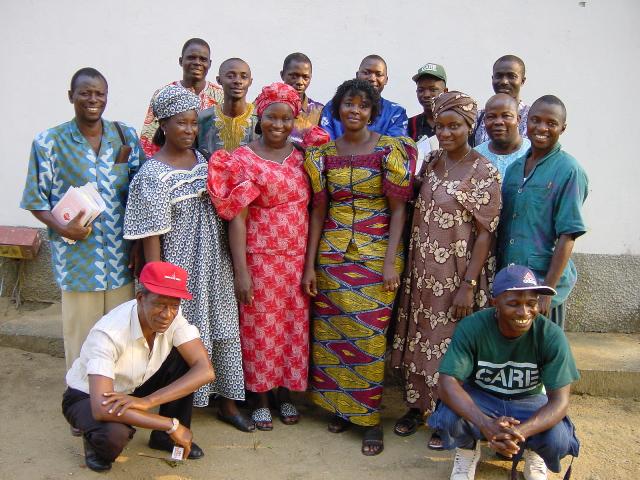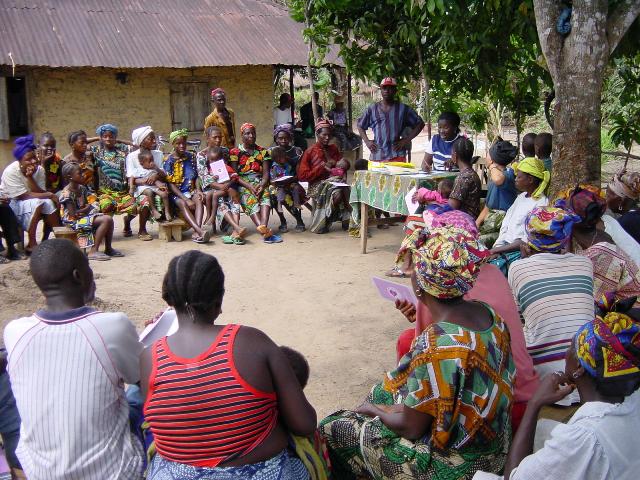 INTERNATIONAL CONSULTANTS
Dr. Juliet Waterkeyn / Anthony Waterkeyn
PRACTISING ORGANISATIONS:
CARE International
TRAINING MATERIAL:
ISBN: 0-620-35178-0
Communicating Health, Communicating Rights:
A participatory Toolkit for Field Agents. (2005)