January 2010
In 2005 the CHC idea was introduced into Khayelitsha through the University of Western Cape who sponsored a workshop facilitated by Africa AHEAD, where the first 25 facilitators were trained. Later that year working with Africa AHEAD, Hygiene Promotion Partnership, a research wing of BYU University adopted many of the concepts of the Community Health Club approach to start over 75 health clusters (groups of ten families) in the informal settlements of Du Noon, Phillippi Sweet Home and Kwa Five. The main trainers in this project were Charlotte Adams and Joyce Ntombomzi , who have been leading lights since then working voluntarily to support Community Health Clubs in their own areas.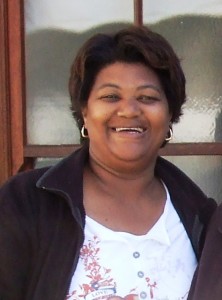 In late 2009, Adams and Ntombomzi joined forces with two other women (Nokwezi and Nozuko Nxasana) previously trained in the AHEAD Methodology to form the non-profit organisation, Imbasa Community Resources. Like Africa AHEAD, Imbasa has a vision of holistic, sustainable community development through health promotion and encouraging an ethos of self-help amongst the community.  They hope to achieve this vision by working with existing Community Health Clubs, as well as creating new clubs in interested areas. The organisation has four areas of focus: mobilisation (Charlotte), education and training (Joyce), water and sanitation (Nokwezi) and skills development (Nozuko). Imbasa has a variety of projects planned for 2010, including creche work in Du Noon, meeting with vendors to educate on proper food hygiene practices, and linking community health clubs with their local health inspectors to address water.  They also hope to open dialogue between South Africans and their neighbours from other African countries, to begin to create better relations between the different nationalities, in light of 2009's xenophobic attacks.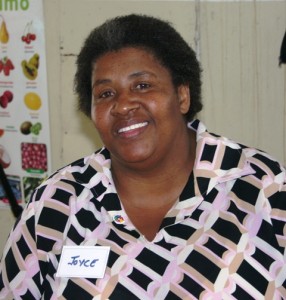 Africa AHEAD is excited to announce that they will be partnering with Imbasa Community Resources to implement a new Community Health Club project in the Western Cape, starting in February 2010.  This project will see the creation of health clubs in informal settlements new to the AHEAD methodology (Vrygrond, Masiphumelele, and Redhills), as well as expansion in areas with existing health clubs (Philippi and Mitchell's Plain) (read more).
For more information on Imbasa Community Resources, please contact Joyce from Imbasa or info@africaahead.com