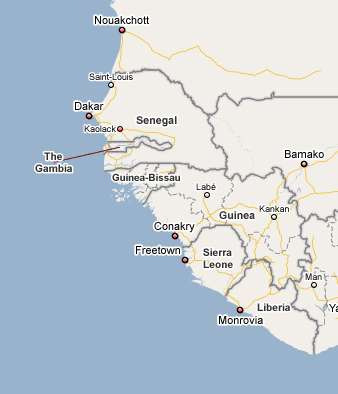 READ MORE: NEWS FROM GUINEA BISSAU
Africa AHEAD provides training for Effective Interventions:
Africa AHEAD was invited to partner with Effective Interventions to set up an applied research programme in the southern districts of Timbali and Quinara, to establish if the extremely high infant child mortality in Guinea Bissau could be reduced by improving access to safe clinical delivery. However, not only was there a dire shortage of delivery facilities with few poorly equipped health posts in these remote areas, but health knowledge of mothers was minimal and the poor hygiene in the home was leading to the highest Infant Mortality Rate in Africa. As improved health knowledge and safe home hygiene was a priority if the clinical improvements were to have any effect, a parallel component of the clinical intervention was set up to enable villages to form Community Health Clubs, with special add on meeting for expectant mothers. A base line survey was conducted in 2006, and the CHC training was done by Africa AHEAD in August 2007. In the past year, there are strong indications that the households in CHC areas are significantly more advanced in safe hygiene practices since the CHC intervention. However findings from the post intervention results have not yet been published.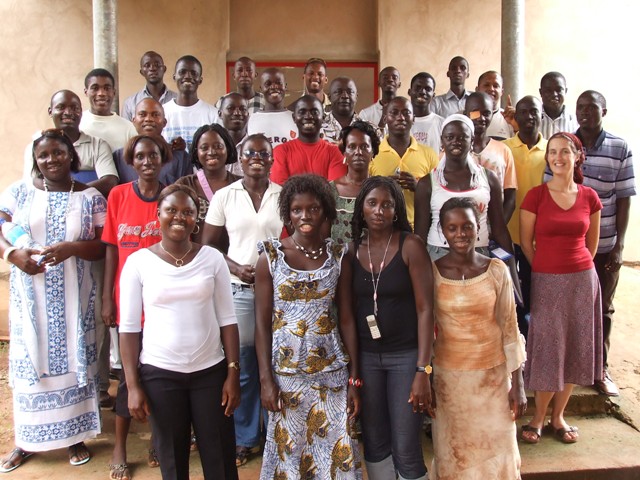 Effective Interventions:
Dr. Rebecca King
Local CHC Trainer:
Albino de Santos.
Africa AHEAD Trainer:
Dr. Juliet Waterkeyn

TRAINING MATERIAL:
Effective Interventions has developed a comprehensive Tool Kit and a series of three manuals which are yet to be published.