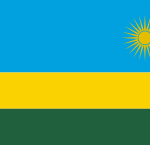 LOCATION OF RWANDA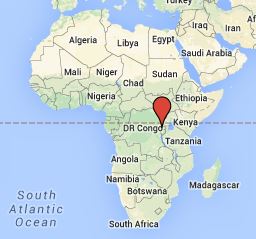 | | |
| --- | --- |
| Demographcs | Rwanda |
| Population (2014) | 12 million |
| GNT /per capita (2013) | US$1,450 |
| % urbanisation | 19% |
| Under 5 mortality rate/1000 births (2014) | 55 |
| Life expectancy | 65 |
| improved water | 74.1% |
| improved sanitation | 74.5% |
| deaths per year (2012) | 9.18 |
| WASH deaths per year (2012) | 2119 |
| DALYs /1000 cap (13- 289 high) | 183 |
| WASH deaths per year (2004) | 48,100 |
| WASH deaths % total burden | 31% |
| Diarrhoea rate/1000 (0.2 low – 107 high) | 65 |
| ARI rate  (0.1 lowest)/1000 | 39 |
| Malnutrition (% stunting)/1000 | 52% |
| Malaria /1000 | 13 |
| Human Devlopment Index (2011) | 0,429 |
| Ranking in World (2011) | 166 |
HEAD OFFICE
Plot 5 – KK361, Kigali
CONTACT PERSON
Country Director: Joseph Katabarwa:
Cell:  +250 787674342
DISTRICT COVERAGE OF COMMUNITY HEALTH CLUBS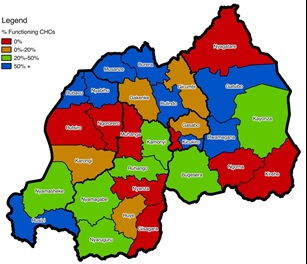 COVERAGE OF DISTRICTS (April, 2015)
Community Health Clubs are established in ALL of the 30 Districts in Rwanda. In addition 98% of all  14,767 villages in Rwanda  have registered CHCs.  Of this number  5,376 villages   have trained  Village Health Workers (ASOC) who are running health sessions regularly. The remaining Districts are set to be trained by 2018, supported by Unicef in 18 Districts and USAID in 9 districts.
IMPLEMENTING PARTNERS OF CBEHPP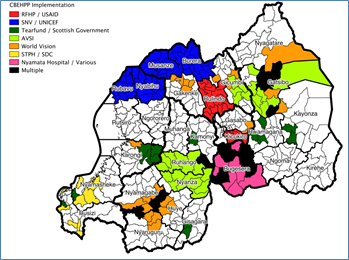 RFHP/ USAID
SNV / UNICEF
Tearfund / Scottish Government
AVSI
World Vision
STPH / SDC
Nyamata Hospital / Various
Multiple
Africa AHEAD/Gates Foundation
Rwanda - CHC Coverage
98% Coverage of Villages with registered CHCs in Rwanda
46% Coverage of villages with trained CHCs
54% Coverage of villages remaining to be trained
The Community Based Environmental Health Promotion Programme (CBEHPP)
The Ministry of Health is taking the lead in Rwanda and  the CHC Approach  has been launched at the highest level, in the Community Based Environmental Health Promotion Programme (CBEHPP). This has been facilitated by the production of a substantial Tool Kit of  350 visual aids  and two manuals. The Training of core trainers  was completed by  Dr Juliet Waterkeyn, in November 2010. Roll on Training has been done   in 5 Pilot districts, and continues to be done throughout the country by Ministry of Health.
In  2011, a Presidential  initiative decreed that  all  14, 860 villages in Rwanda should start CHCs within the next year. This meant training  approximately 45,000 community health workers in the country.
By Feb 2013,  MoH had recorded that 98% of all villages had registered CHCs and  a comprehensive structure of CBEHPP committees from Provincial to Village level has been set up to monitor the progress in each village . There are now 14  NGOs assisting MoH to conduct training but this is proving a challenge at this scale.
Water Aid and World Vision have registered considerable improvements and are excited about the programme.
Africa AHEAD, supported by Gates Foundation, is assisting the MoH in Rwanda to  ensuring standards are maintained despite the massive scale up. In one district of Rusizi, a Randomised Control Trial is being started involving 150 villages to ascertain the effect of the CHC approach in Rwanda on disease reduction.This  external evaluation is being  conducted by IPA, Innovations for Poverty Action, a consortium of  research professionals from highly reputed universities based out of Washington DC.
RANDOMISED CONTROL TRIAL OF THE CHC MODEL
IN RUSIZI DISTRICT
THE  COMMUNITY BASED ENVIRONMENTAL HEALTH PROMOTION PROGRAMME (CBEHPP)
The Community Based Environmental Health Promotion Programme (CBEHPP) is  a national  hygiene behaviour change program in Rwanda that has adopted the Community Health Club (CHC) methodology, which was endorsed by the president who directed that it should be extended to every village in the country. This was made policy in the Health Sector Strategic Strategy in 2009.
By 2015 the program was well established but there was much training to be done to complete the 56% of villages still outstanding. At the CBEHPP Workshop, the Director General of MoH confirmed that by June 2018, MoH wants total (100%) coverage of CHCs across all villages and households in Rwanda.
Africa AHEAD is playing a key role in building this capacity by providing a demonstration district so assisting MoH to maintain the quality  in the scale up  ensuring the CHCs are replicated at the same high standard.
TRAINING MATERIAL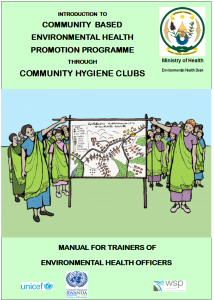 Africa AHEAD provides regular Training  and can supply NGOs who are trained through us with Manuals and  Visual Aids  for running CHCs.
PROPOSALS READY FOR FUNDING
Strengthening and Monitoring the Community-Based Environmental Health Promotion Programme (CBEHPP) in Karongi, Kirehe, Nyagatare, Nyaruguru & Rutsiro Districts (2014 – 2016).
Increasing Rwandan Secondary School Graduation Rate (Esp. Among Girls), Teacher Effectiveness and 21st Century Employment-Relevant Skills in Rusizi District, Rwanda (one year)
 The Micro-Enterprise Model for Self Sustainability though Digital Marketing in Community Health Clubs in Rwanda  (two years)
AFRICA AHEAD PROJECTS
2008 – 2010: Advocacy for CHC Model and Development  Road Map for CBEHPP, WSP- World Bank for Ministry of Health (Anthony Waterkeyn)
2010-2012: Development of CBEHPP Training Materials  and Manuals for CBEHPP for MoH / Unicef (Juliet Waterkeyn)
2013-2016: Monitoring Behaviour Change and Improved Health Outcomes through the Community Hygiene Club Methodology in Rwanda – funded by Bill & Melinda Gates Foundation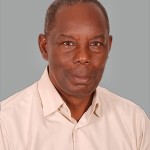 Regional Rep:        Zachary Bigirmana
Country Director: Joseph Katabarwa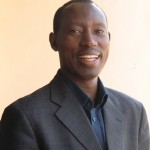 Programme Manager: Amans Ntakarutimana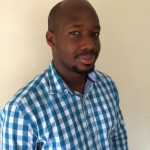 Monitoring Officer: Andrew Ndahiro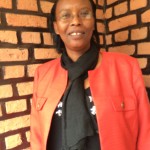 Finance Officer:              Jeanne Gasengayire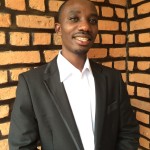 Data  Officer: Etienne Havumiragira
Register your CHC.
Contact us using the form below.
TUTORIAL VIDEO OF CHC ONLINE REGISTRY